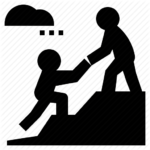 Is your church is interested in sponsoring a visit from Dr. Jawanza Kunjufu?
"When You Save A MAN, You Save A Family!"
Dr Jawanza Kunjufu has preached in hundreds of pulpits, taught seminary to doctoral students and has written over 38 books. He is a born again Christian washed by the blood and filled with the Holy Spirit.
Men's Week Sermons
Saturday Morning:
Male Youth
From Gangsta Rap to Gospel Rap.
How to resist peer pressure.
When do you become a man?
Saturday Afternoon:
Adult Men
How to Strengthen Your Men's Ministry
How to Increase Men in Your Church
How to get men off the pews and become consistent volunteers
Sunday Sermon:
What happens when a man meets Jesus?
Adam where are you?
What happens when a daddy stays?
What are you doing specially for your youth?
How can we inspire our youth to love Jesus?
Why are so many churches loosing their youth?
Are your youth on fire for Jesus?
Who has the greatest influence on your youth?
The world or the church?
I give you authority to trample on serpents and scorpions and over all the power of the enemy, and nothing shall by any means hurt you. 
And these signs will follow those who believe. In my name they will cast out demons, they will speak with new tongues. They will lay hands on the sick and they will recover.
We are for signs and wonders! Beloved, I pray that you prosper in all things and be in health just as your soul prospers.
We walk by faith and not by sight. Faith comes by hearing and hearing by the word of God.